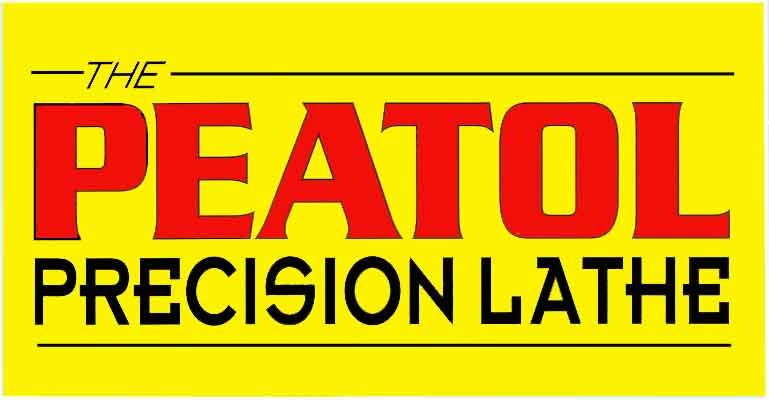 General Specifications:
Overall working accuracy 0.0005"
Maximum bearing runout 0.0004"
Headstock normality to bed 0.0004" max error
Cross slide normality to bed 0.0004" max error
Max taper bed dovetail over pins 0.0001"
All machine dovetails 45 degree
Bed width 2.875"
Cross slide dial graduations 0.001"
Cross slide screw 1/4" 20 TPI. Adjustment for backlash takeup provided (jam nut arrangement)
Carriage travel 0.500 in one revolution of the handwheel
Max spindle speed recommended 7000 RPM
Motor requirement 1/8 to 1/4 HP
Pulley type standard 5/8" bore multi-step V-belt
Length of headstock on ways 2.875"
Length of carruage on ways 3"
Width of cross-slide on carriage 2"
Tool post may be adjusted for angle cutting, chamfering, boring etc.
Capacity:
Swing over bed 4.5" (Max turning diameter 4.5")
Swing over cross-slide 2.875"
Overall length of bed 15"
Overall length of lathe 16.5"
Tool bit size std. 1/4"
Distance between centres 9.75" (Tailstock optional)
Carriage travel 9"
Cross-slide travel 1.75"
Spindle:
Sealed precision bearings 1.5748" OD, 0.6692" ID
Spindle nose 3/4"-16 (3/4" SAE)
Spindle through hole 0.343"
Spindle ID taper 15 degrees (30 degrees included angle)
Max. collet diameter 9/32"
Pulley size 5/8" bore
---
Peatol Machine Tools
The home of the Peatol Precision Lathe and Mill
19 Knightlow Road, Harborne, Birmingham, B17 8PS, England
Tel/Fax: 0121-429-1015 (+44-121-429-1015 from outside the UK)
---